The KarJenner krew went all out to celebrate Dream Kardashian's third birthday!
The Keeping Up With The Kardashians stars gathered on Friday to celebrate Rob Kardashian's daughter — who turns three on Sunday — with a Trolls themed party.
Related: Rob Kardashian Sparks Relationship Rumors With Kylie Jenner's BFF!
Kim Kardashian West took her followers behind the scenes of the bash via her Instagram Story. Ch-ch-check out the sweet photos (below):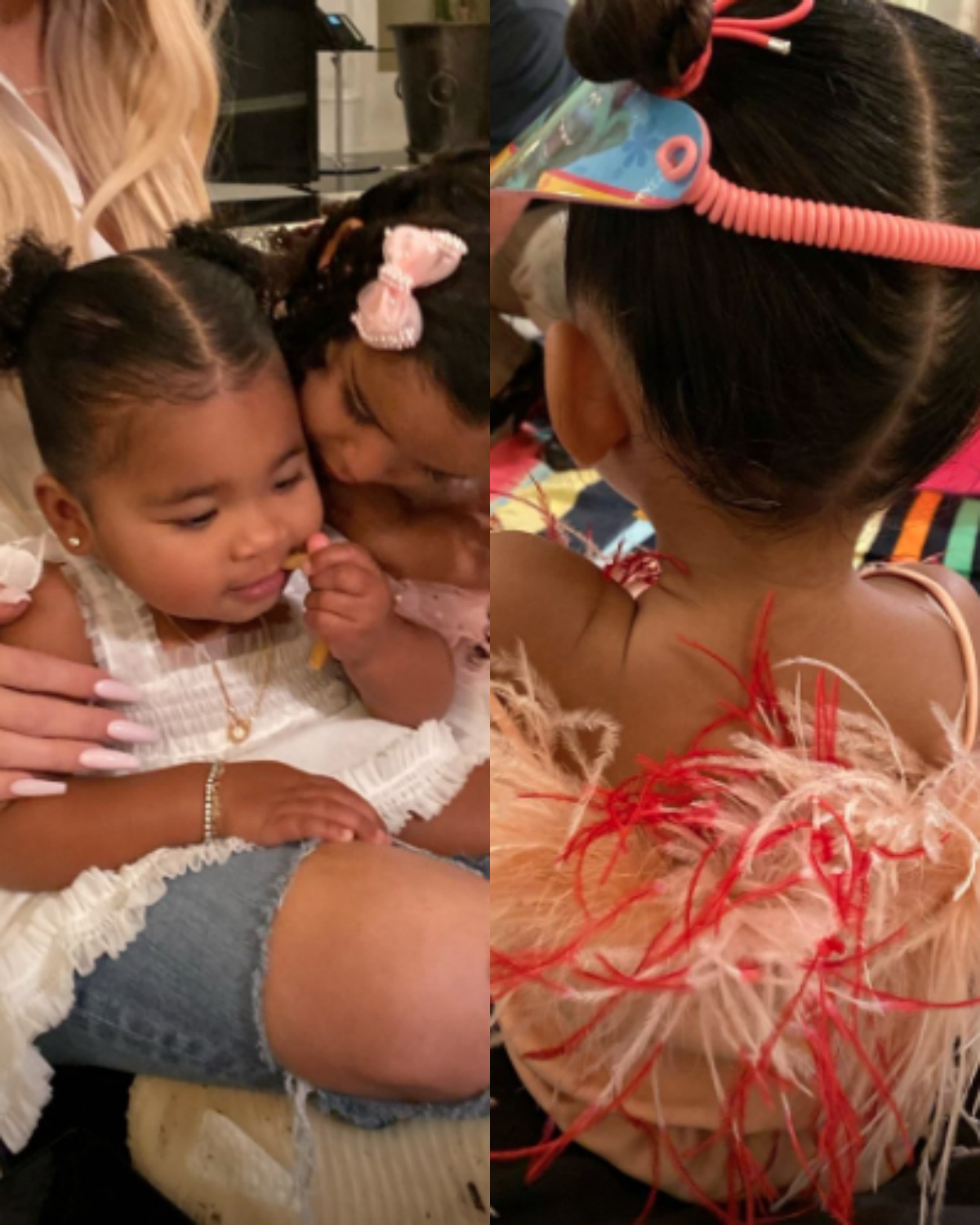 As we've been reporting, the toddler's typically private father has been in the spotlight more frequently over the last few weeks, and can be seen in the background of a selfie (above) appearing to be in good spirits with his family.
Related: Rob Will NOT Allow Dream To Appear On His Ex's New Reality Show
Blac Chyna's ex seems to be making a lot of positive strides as of lately, with a source recently revealing to E! News he may be ready to start looking for love again:
"Rob is single but would like to date. He wants to find someone to spend time with and share his life with. He doesn't want to be single and has tried to meet someone. He's starting to feel better about himself and is feeling more hopeful."
The confidant revealed:
"He doesn't want to get swept up and fall hard for the wrong person. Kris gives her input and encourages him. She does not want another [Blac] Chyna drama, and feels like she needs to stay on top him."
This new insight into the 32-year-old echoed what a previous insider had to say about Mr. Kardashian's determination when it comes to his current diet and exercise regimen:
"He is very focused on making changes and sticking with it. He has cut down fast food and has completely changed his diet. He also stopped drinking, which is really helping him. He is feeling a lot better and seeing results … He is also exercising again and working out with a trainer. He gets together with friends to play basketball at his home court and has fun with that too."
This is all so good to hear! Happy early birthday, Dream!!
[Image via Kim Kardashian West/Instagram Story.]